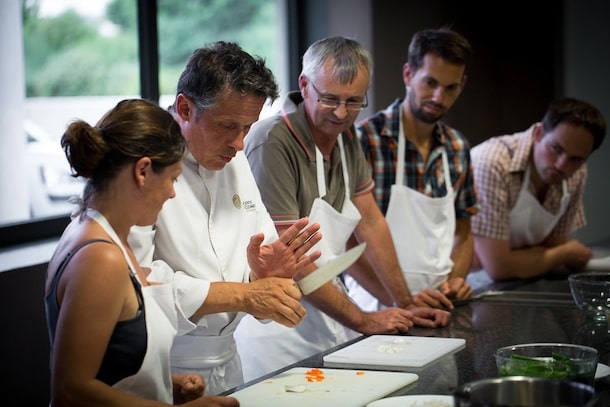 Read the Tugdual Debethune, multi-starred chef interview. Today, a culinary advisor and ambassador, Tugdual Debethune, is putting his entire weight of passion and savoir faire behind LOEUL & PIRIOT rabbit.
LOEUL & PIRIOT offers rabbit via individual cooking methods. So why all this fuss?
It's original and cooking friendly! Each cooking style carries its own advantages: Tenderness, flavour, absorption of flavours, cooking time…Consumers have a world of choice!
Which recipes have you tried?
I've suggested quick cook recipes, made with simple ingredients that are to hand, and as ever, with full respect to seasonality. Recipes of the moment, bistro-style . Rabbit is a simple dish that has a "no frills" quality.
Do you have a favourite rabbit recipe?
I just love to mix it up with flavours. Rabbit with Asian flavours for example, cooked with olive oil, soy sauce and ginger.
Why do you like cooking rabbit?
Rabbit is an excellent meat for all seasons. In autumn it's great with girolles and cèpes and mushrooms. In winter, it goes well with cabbage, turnip and salsify. In spring, it's great with asparagus and fresh peas. In summer it's wonderful with haricots verts, and also with fruits, peaches or apricots….
Do you have a cooking memory of rabbit?
Rabbit in cider vinegar was my Grandmother's favourite! She was a Breton. She used to prepare in in a huge cast iron casserole pot, with mushrooms and prunes. It was fabulous! You know, cooking is not just about preparing ingredients, it's about the memories too.